718-675-4069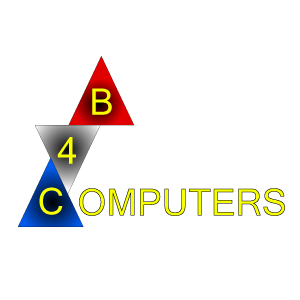 When it comes to servicing your computer, we strive to provide business and home MAC and PC users in NYC Manhattan and Brooklyn with a service oriented experience. All of our service professionals are Microsoft Certified MCPs. We provide small business to medium business, home, house calls, onsite and off site dropoff computer repair NYC.
For small businesses the experts at b4computers can:
Setup Microsoft Windows Server domain and workgroup networks
Repair Microsoft Windows Server 2003, 2008 and 2012 operating systems
Setup, upgrade and repair Dell, HP, IBM, Lenovo and other servers
Provide secure internet access through a VPN LAN
Setup a business network with domain configured windows server environment
For business and home the experts at b4computers can:
Perform the service and repair at your business, home, or you can come to us
Fix problems encountered with all standard hardware and software for server, desktop, tower, laptop, notebook, and netbook.
Provide service to install, Windows upgrade and repair for Microsoft Windows 10, Windows 8, Windows 7, Windows Vista, and Windows XP.
We repair and are experienced with all manufacturers such as Apple, Dell, HP, Lenovo, Sony, IBM, ThinkPad, Vaio, Toshiba, Mac, Macbook, Macbook Pro, iMac and others.
Upgrade and repair laptop, desktop and tower computers
Repair cracked laptop screen, dim or flickering LCD screens for laptops and LCD monitors
Update your operating system with fixes, drivers, and security updates
Train you on how to operate your computers and keep them updated so you encounter fewer problems
Computer hardware and software upgrade advice
Configure the software to enable us to service your computers remotely
Setup secure and encrypted wireless networks
Extend wireless networks to reach all rooms and spaces
Service your computers with privacy and confidentiality in mind
Hard drive data recovery
We do not sell any parts directly to the client. Parts can be purchased by the client or we can purchase it for you to perform the repair. What it costs us to acquire the part is what you pay.
Onsite in home PC computer repair service is at $75 per hour plus parking if applicable.
Onsite business workstation and server computer repair service is at $90 per hour plus parking if applicable.
---
Here are some of the zip codes we provide Mac and PC computer repair.
Manhattan: 10001 10002 10003 10004 10005 10007 10009 10010 10011 10012 10013 10014 10016 10017 10018 10019 10020 10021 10022 10023 10024 10025 10026 10027 10028 10029 10030 10031 10032 10033 10034 10035 10036 10037 10038 10039 10040 10044 10128 Brooklyn: 11201 11203 11204 11205 11206 11207 11208 11209 11210 11211 11212 11213 11214 11215 11216 11217 11218 11219 11220 11221 11222 11223 11224 11225 11226 11228 11229 11230 11231 11232 11233 11234 11235 11236 11239 11237 11238
---
Here are some of the neighborhoods we provide PC and MAC computer service.
Manhattan: Alphabet City, Battery Park, Chelsea, Chinatown, Civic Center, East Harlem, East Village, Financial District, Flatiron, Gramercy, Greenwich Village, Harlem, Hell's Kitchen, Inwood, Kips Bay, Koreatown, Little Italy, Lower East Side, Manhattan Valley , Marble Hill, Meatpacking District, Midtown East, Midtown West, Morningside Heights, Murray Hill, NoHo, Nolita, Roosevelt Island, SoHo, South Street Seaport, South Village, Stuyvesant Town, Theater District, TriBeCa, Two Bridges, Union Square, Upper East Side , Upper West Side, Washington Heights, West Village, Yorkville Brooklyn: Bath Beach, Bay Ridge, Bedford Stuyvesant, Bensonhurst, Boerum Hill, Borough Park, Brighton Beach, Brooklyn Heights, Brownsville, Bushwick, Canarsie, Carroll Gardens, City Line, Clinton Hill, Cobble Hill, Columbia Street Waterfront District, Coney Island, Crown Heights, Cypress Hills, Ditmas Park, Downtown Brooklyn, DUMBO, Dyker Heights, East Flatbush, East New York, East Williamsburg, Flatbush, Flatlands, Fort Greene, Fort Hamilton, Georgetown, Gerritson Beach, Gowanus, Gravesend, Greenpoint, Highland Park, Kensington, Manhattan Beach, Marine Park, Midwood, Mill Basin, Mill Island, New Lots, Ocean Hill, Ocean Parkway, Paedergat Basin, Park Slope, Prospect Heights, Prospect Lefferts Gardens, Prospect Park South, Remsen Village, Sea Gate, Sheepshead Bay, South Williamsburg, Spring Creek, Starret City, Sunset Park, Vinegar Hill, Weeksville, Williamsburg, Williamsburg – North Side, Williamsburg – South Side, Windsor Terrace, Wingate
---
REPAIR and DESKTOP REPAIR:
Keyboard Repair and Replacement, LCD Screen Replacement, Mother Board Repair, Software Upgrade , Memory Upgrade, Virus removal, and more.
Windows Installation / Upgrade
Network installation
Hard Drive Upgrade,
Hard Drive or files transfer Not included.
Installation, networking, internet or DSL set-ip.
broken power jack laptop
loose power jack notebook
LCD repair,
Hard Drive Upgrade and file Transfer
Power cord of laptop,desktop
Files / data Transfer
Hard drive not included.
Memory Upgrade
Parts (any)
CD / CD-W / DVD/ DVD-W replacement


Latest software installation
Key board Replacement
Virus, spyware removal
Mouse Replacement
DC power plug Replacement
Antivirus
Laptops Maintenance
Cable,DSL,Network
LCD Screen Replacement
Computer clean-up
Mother board Replacement
Hardware professional installation
Laptop Maintenance and Laptop Repair New York
Computer networking New York
Windows server repair New York
Workstation, Notebook, and Server building New York
Software updates New York
Virus and spyware New York
Firewall configurations New York
Networking, including file and print servers New York
Network security auditing New York
Web access, DSL, Cable, or T1
Wireless access available New York
Monthly maintenance contracts available in New York
Computer repair New York
Laptop repair New York

---
Office or In Home , Computer Repair Brooklyn Manhattan. At-Home and Business Networking Residential Computer Repair

Technical Support-Tech Support, computer fixing, city computer repair, computer fixing rates, pc repair New York,


PC Help

& Tech Support




System and memory upgrades




Apple Macbook

and Macbook Pro repair service tech support
Apple Imac repair service technical support
Data Recovery-Computer Crashes


Virus Scanning & Removal




Hard Drive Backups & Restorations


Laptop Repair,Computer Repair,


Software-hardware Installations


Computer Upgrading services
Computer Consultants

Hard drive crashes-system lockups




Networking-Cabling-rewiring


Computer Service

Troubleshooting




Door-to-Door

PC Repair


Services & Support




Virus Support & Removals




Hardware & Software repairs




Upgrading help & Advice




Home and Office Networking


Laptop Repair Service


Tune-Ups-Hookups




Cable Modem & DSL Installations




Home Internet Sharing




Start-Up and Deployments




Hardware & Software,

PC Repair Brooklyn,


Windows O/S installations problems




On-Site Computer Cleanups




At-Home Computer Training




On-Site Computer Support




Network Consulting Hardware & Software Configurations




nyc data transfer services


new york networking
computer networking ny


new york networking help


dsl internet new york


new york computer upgrades




computer repair new york