With the recent press conference by Microsoft to announce Windows 10 features (yes they skipped 9) here are a couple of reasons why you should care. There are over 1.7 million people testing the pre-release version with Microsoft using that data to refine it.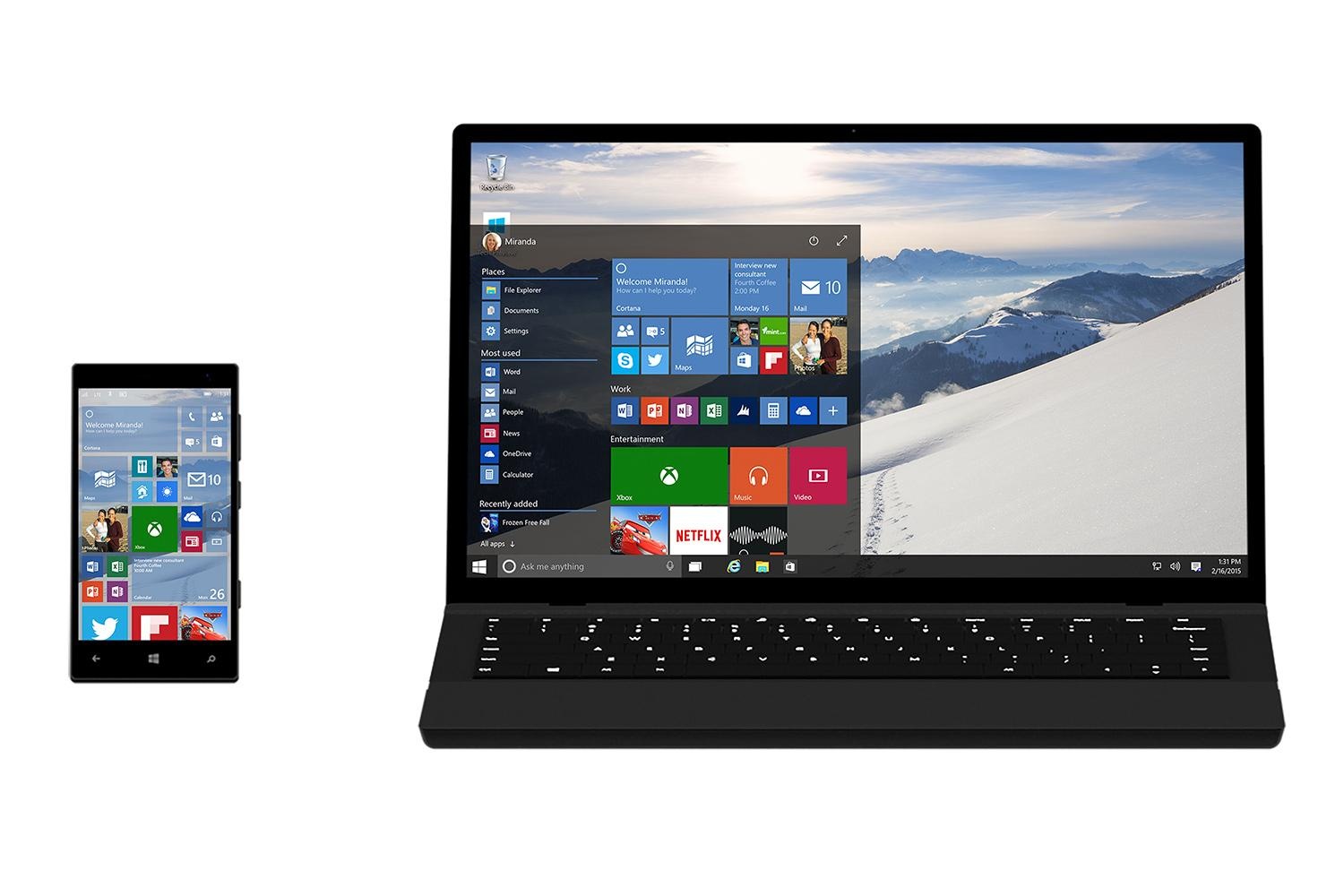 Probably the most important feature for non touch enabled desktops and laptops the combined start menu. This provides the convenient single look at your tile updates at the same time as the start menu you are used to. The old start menu has been properly spaced for compatibility with touch enabled devices. All reviews of the new start menu are in favor of this solution. If you are using a non touch enabled computer Windows will automatically load the new / old start menu.
Windows 10 will be a free upgrade for one year for Windows 7, 8 and 8.1 users. You can upgrade and keep your programs or start from scratch and have a clean computer. I would apply for the free upgrade license early then perform the upgrade when its convenient for me. If you are upgrading Windows 8 you should install the 8.1 update through the Microsoft store. Here are the Windows 8.1 update instructions.
New Internet Explorer codenamed Project Spartan that is a completely new program versus a new revision of a previous release.
Play Xbox One games on your Windows 10 tablet, laptop and desktop and keep up with your gaming friends when you are away from home.
Integrated voice assistant named Cortana that can provide you with information, set schedules, and directions without you asking for it. Cortana monitors what you are searching for and offers a task for you to approve and sync across all Windows 10 devices.
A new way to handle old style programs and newer universal apps that can be split across the same screen. Universal apps work with all Windows 10 and devices no matter what screen size they are. Directx 12 that provides new features for graphics designers and gamers. OneDrive that can sync files and folders you want across all devices using the same account.
#Windows10