718-675-4069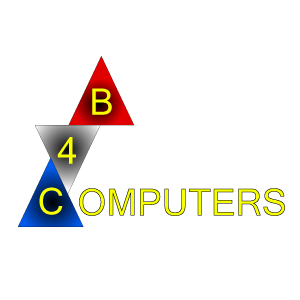 There are two levels of hard drive data recovery there is a software and hardware level. We provide software level data recovery service. Software level data recovery is much cheaper when compared to hardware level and is the recommended first step to take.
A typical hard drives last between 3 to 5 years. Most manufacturers offer a one year warranty some even offer 5 years on their high priced models. They will not help you recover your data only to get you a refurbished drive. Never purchase a refurbished hard drive.
When a hard drive is about to fail it will suddenly start to load programs slower. The speed of your computer will gradually get slower and slower. Hard drives can get damaged by simply leaving your computer on all the time, a manufacturer defect or if you drop your computer. If your hard drive is making a repetitive clicking sound or grinding noise it is a final warning sign that it's about to fail. You should turn off your computer and call us immediately to copy all your information to a new hard drive.
You can check your drive for bad sectors yourself with the following programs.
Check your PC drive        Check your MAC drive
There are no fixed prices for data recovery as each one is different and can be very time consuming to run the different recovery software programs. Sometimes it can take just a day other times it can can take a week. There are no guarantees that your data can be recovered even at the hardware level.
When software data recovery doesn't work next step is hardware level hard drive data recovery. We have partnered with Kroll Ontrack they have been in the hardware level data recovery business since 1987. Click the link below to get a quote from them.

---
Here are some of the zip codes we provide Mac and PC computer repair.
Manhattan: 10001 10002 10003 10004 10005 10007 10009 10010 10011 10012 10013 10014 10016 10017 10018 10019 10020 10021 10022 10023 10024 10025 10026 10027 10028 10029 10030 10031 10032 10033 10034 10035 10036 10037 10038 10039 10040 10044 10128 Brooklyn: 11201 11203 11204 11205 11206 11207 11208 11209 11210 11211 11212 11213 11214 11215 11216 11217 11218 11219 11220 11221 11222 11223 11224 11225 11226 11228 11229 11230 11231 11232 11233 11234 11235 11236 11239 11237 11238
---
Here are some of the neighborhoods we provide PC and MAC computer service.
Manhattan: Alphabet City, Battery Park, Chelsea, Chinatown, Civic Center, East Harlem, East Village, Financial District, Flatiron, Gramercy, Greenwich Village, Harlem, Hell's Kitchen, Inwood, Kips Bay, Koreatown, Little Italy, Lower East Side, Manhattan Valley , Marble Hill, Meatpacking District, Midtown East, Midtown West, Morningside Heights, Murray Hill, NoHo, Nolita, Roosevelt Island, SoHo, South Street Seaport, South Village, Stuyvesant Town, Theater District, TriBeCa, Two Bridges, Union Square, Upper East Side , Upper West Side, Washington Heights, West Village, Yorkville Brooklyn: Bath Beach, Bay Ridge, Bedford Stuyvesant, Bensonhurst, Boerum Hill, Borough Park, Brighton Beach, Brooklyn Heights, Brownsville, Bushwick, Canarsie, Carroll Gardens, City Line, Clinton Hill, Cobble Hill, Columbia Street Waterfront District, Coney Island, Crown Heights, Cypress Hills, Ditmas Park, Downtown Brooklyn, DUMBO, Dyker Heights, East Flatbush, East New York, East Williamsburg, Flatbush, Flatlands, Fort Greene, Fort Hamilton, Georgetown, Gerritson Beach, Gowanus, Gravesend, Greenpoint, Highland Park, Kensington, Manhattan Beach, Marine Park, Midwood, Mill Basin, Mill Island, New Lots, Ocean Hill, Ocean Parkway, Paedergat Basin, Park Slope, Prospect Heights, Prospect Lefferts Gardens, Prospect Park South, Remsen Village, Sea Gate, Sheepshead Bay, South Williamsburg, Spring Creek, Starret City, Sunset Park, Vinegar Hill, Weeksville, Williamsburg, Williamsburg – North Side, Williamsburg – South Side, Windsor Terrace, Wingate