718-675-4069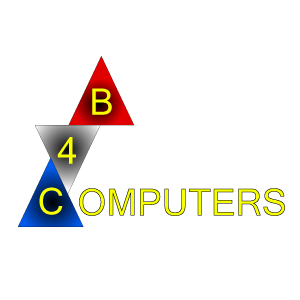 In NYC, we provide onsite computer service at your home and office. Currently onsite computer service is provided in Manhattan NY and Brooklyn New York . We also have nine drop off computer service locations for customers who wish to drop off and pick up their computers. In most instances you can drop it off in the morning get your Computer or Laptop fixed and pick it up after work.
Please call before dropping off your computer. When you arrive at these locations one of our technicians or authorized reps will ask you to fill out a form. If a tech is available at the time of drop off they can then evaluate the problem your computer is having and give you an estimate. If one is not available then you must call before dropping off your computer. A tech will give you a call later that day after diagnosing the problems your computer is having using the information provided on the form. No work will be performed before calling you, discussing your options, and receiving your approval to start working.
$75 an hour or prequoted estimated price
Operating system reinstallation basic service $150 flat fee
Operating system reinstallation full service $250 flat fee
Same technicians nine convenient computer repair dropoff locations.
=================
28 Warren Street
Ground Floor Inside Store
New York NY 10007
Subway and Bus directions to 28 Warren Street & also read real reviews
Google+ directions and reviews    Yelp directions and reviews
Subway stop for – A, C : Chambers Street
Subway stop for – R, W : City Hall
Subway stop for – 1, 2, 3 : Chambers Street
Subway stop for – 4, 5, 6 : Brooklyn Bridge – City Hall
Subway stop for – J, M, Z : Chambers Street – Brooklyn Bridge
Open Monday – Saturday 9am to 6pm
=================
New Location
1841 Broadway
Ground Floor Inside Closeout Bags Store
New York, NY 10023
Subway, Bus and Driving directions to 1841 Broadway & also read real reviews
Google directions and reviews    Yelp directions and reviews
Subway stop for – A, B, C, D, 1, 2 : 59th ST – Columbus Circle
Open Monday – Sunday 10am to 8pm
=================
408 Myrtle Avenue
Ground Floor Inside MetroPCS Store
Brooklyn NY 11205
Subway, Bus and Driving directions to 408 Myrtle Avenue & also read real reviews
Google directions and reviews    Yelp directions and reviews
Closest subway stop – G : Clinton-Washington Avenue Station
Subway stop for – 2, 3, 4, 5 : Nevins Street Station
Subway stop for – B, M, Q, R : Dekalb Avenue Station
Bus stop for – B54 : Myrtle Avenue – Vanderbilt Avenue
Bus stop for – B69 : Myrtle Avenue – Vanderbilt Avenue
Driving – Lots of street and metered parking available
Open Monday – Saturday 10am to 8pm
Open Sunday 12pm to 5pm
=================
New Location
1807 Archer ST
Ground Floor Inside MetroPCS Store
Bronx NY 10460
Subway, Bus and Driving directions to 1807 Archer ST & also read real reviews
Google directions and reviews    Yelp directions and reviews
Subway stop for – 2, 5 : E 180th ST
Bus stop for – Bx40 / Bx42 : E Tremont Ave – St Lawrence Ave
Bus stop for – Bx36 : Cross Bronx Expy – Taylor Avenue
Bus stop for – BX39 : White Plains Rd – Archer ST
Driving – Lots of street and metered parking available
Open Monday – Saturday 10am to 8pm
Open Sunday 12pm to 5pm
=================
New Location
1515 Watson Ave
Ground Floor Inside MetroPCS Store
Bronx NY 10472
Subway, Bus and Driving directions to 1515 Watson Ave & also read real reviews
Google directions and reviews    Yelp directions and reviews
Subway stop for – 6 : Elder Avenue Station
Bus stop for – Bx4 / Bx4A / Bx27 : Westchester Ave – Elder Ave
Driving – Lots of street and metered parking available
Open Monday – Saturday 10am to 8pm
Open Sunday 12pm to 5pm
=================
New Location
1807 Westchester Ave
Ground Floor Inside MetroPCS Store
Bronx NY 10472
Subway, Bus and Driving directions to 1807 Westchester Ave & also read real reviews
Google directions and reviews    Yelp directions and reviews
Subway stop for – 6 : St Lawrence Ave
Bus stop for – Bx4 / Bx4A : Westchester Ave – Thieriot Ave
Bus stop for – Bx36 : Cross Bronx Svc Rd S – Taylor Ave
Driving – Lots of street and metered parking available
Open Monday – Saturday 10am to 8pm
Open Sunday 12pm to 5pm
=================
New Location
3811 White Plains Rd
Ground Floor Inside MetroPCS Store
Bronx NY 10467
Subway, Bus and Driving directions to 3811 White Plains Rd & also read real reviews
Google directions and reviews    Yelp directions and reviews
Subway stop for – 2 / 5 : St 225th St
Bus stop for – Bx39 / BxM11 : White Plains Rd – E 219th ST
Driving – Lots of street and metered parking available
Open Monday – Saturday 10am to 8pm
Open Sunday 12pm to 5pm
=================
New Location
889 Hunts Point Ave
Ground Floor Inside MetroPCS Store
Bronx NY 10472
Subway, Bus and Driving directions to 889 Hunts Point Ave & also read real reviews
Google directions and reviews    Yelp directions and reviews
Subway stop for – 6 : Hunts Point Ave
Bus stop for – Bx5 / Bx6 : Hunts Point Ave – Bruckner Bl
Driving – Lots of street and metered parking available
Open Monday – Saturday 10am to 8pm
Open Sunday 12pm to 5pm
=================
New Location
922 E Tremont Ave
Ground Floor Inside MetroPCS Store
Bronx NY 10460
Subway, Bus and Driving directions to 922 E Tremont Ave & also read real reviews
Google directions and reviews    Yelp directions and reviews
Subway stop for – 2 / 5 : West Farms Square – E Tremont Ave
Bus stop for – Bx21 / Bx36 : Boston RD – E Tremont Ave
Bus stop for – Bx40 / Bx42 : Crotona Pkwy / Southern Bl – E Tremont Ave
Bus stop for – Bx19 : Southern Bl – E Tremont Ave
Driving – Lots of street and metered parking available
Open Monday – Saturday 10am to 8pm
Open Sunday 12pm to 5pm
=================